Full-Service Property Management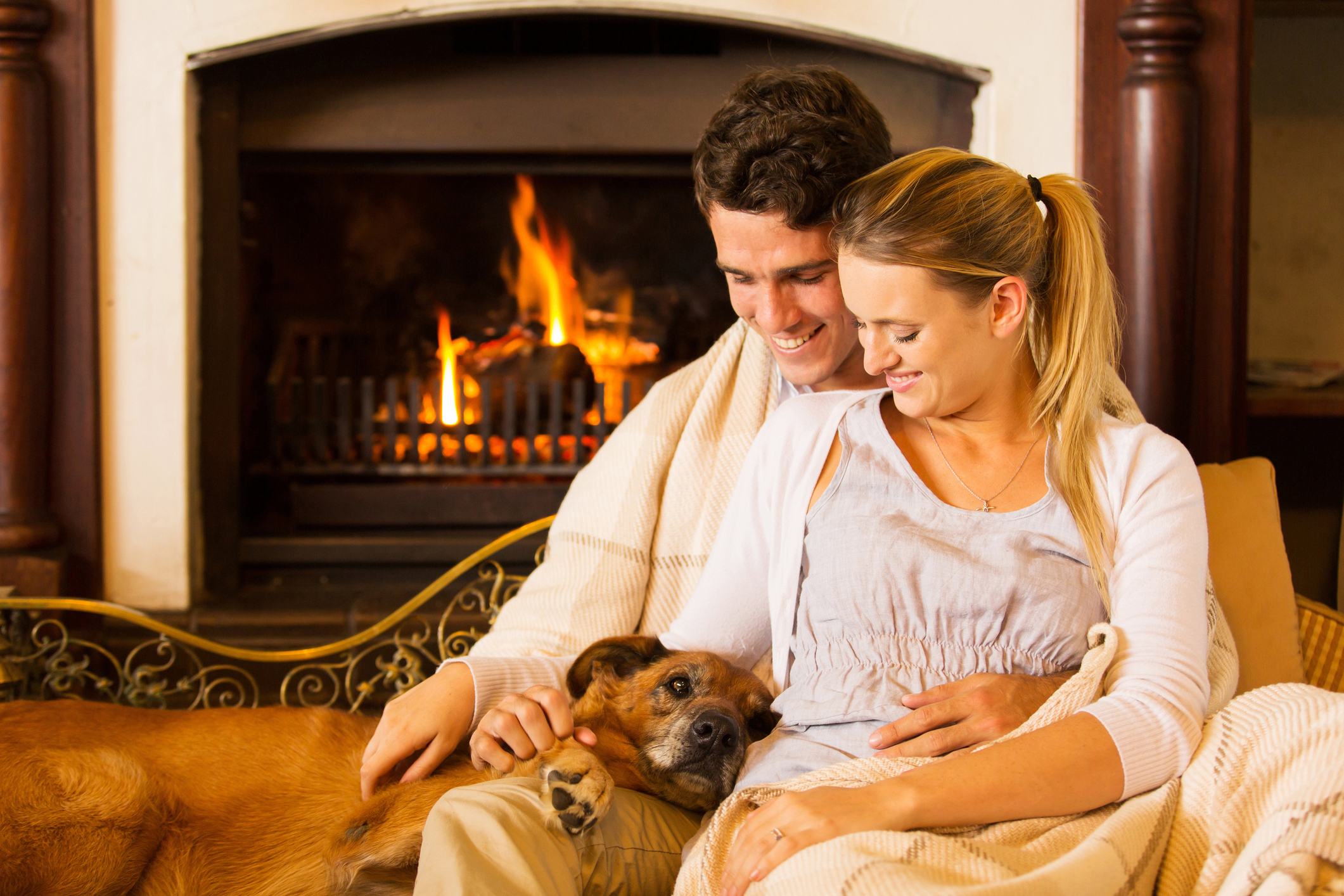 Home Management
PROVIDING PEACE OF MIND AND EXCEPTIONAL CUSTOMER SERVICE
You're vacation home should be exactly that - a vacation home. A time for family, fun, recreation, relaxation, and creating memories. The last thing you want during your precious vacation time is to deal with home damage or problems. Our exceptional services and customized property management offerings enable you to have peace of mind when you are away from your home and enjoy your home to it's full extent when visiting.
Property Inspections
Keeping a safe and healthy home
Our extensive exterior and interior checklist keeps your home safe, healthy and in prime condition by inspecting your home's exterior, interior, garage, landscaping, driveway and all systems. We customize our inspections and home management to provide the best service and care of your home.
WE WATCH FOR POTENTIAL HAZARDS TO YOUR HOME INCLUDING:
Moisture - a home's #1 enemy - water leaks in the home can significantly damage your home, cause dry rot, attract pests, and is a source of mold. Hence, we check your roof, gutters & drainage, foundation, sprinkler systems, windows, doors, ceilings, basement, plumbing, boilers and thermostats.
Fire - prevent fires with checks on electrical and gas equipment, appliances and fireplaces, detectors and fire-sprinkler systems.
Systems Failure - inspecting your systems like HVAC, Boiler, Alarm, and Fire Systems.
Pests - we watch for potential pest issues like mice, spiders, ants, etc
WE UTILIZE THE LATEST SOFTWARE & TECHNOLOGY
By utilizing the latest software, you know when we have completed an inspection of your home.
You are automatically emailed a completed electronic form every time we inspect your home that is timestamped, user-friendly and includes relevant pictures of your property.
Our inspection form template is customized after our first visit with you to make sure we include what is most important to you.
During our first inspection, we take a photo record so you have "then and now" images of your home to help you make important decisions regarding any maintenance or repairs.
Storm Checks
We check on your home during or after storms to make sure your home is safe and secure from damage
Storms bring power outages that can affect all home systems - alarms, HVAC and boiler, communications and electronics, sprinkler and snow melt systems. Storms can down trees or damage roofs, doors, windows and the physical structure of your home.
We know first hand the misery of property damage that can occur from a storm when you are away from your home. There is nothing worse than returning home to a flooded house due to a storm that caused a power outage and burst frozen pipes.
Not only do we work with a weather service, but we are also local and can respond quickly to check on your home during or after storms.
safety * prevention * Value
There is truth to the old adage that "An ounce of prevention is worth a pound of cure" - especially when it comes to taking care of your home. A regular home maintenance schedule can save you money, keep your home safe, and prevent a multitude of more expensive problems down the road. But with multiple homes, it can feel like a daunting chore for owners. Let us maintain your home so you can focus on enjoying your home.
Annual Home-Maintenance Plan Can:
Save you money - avoiding replacement costs
Save you time
Keep your home safe
Reduce utility costs
Improve the value of your home
WE START WITH A DETAILED INSPECTION OF YOUR HOME
During a detailed inspection we can notice items that will need attention during the coming year, in addition to "routine" annual maintenance. We provide a suggested annual schedule and customize it according to your wants and needs.
Minor maintenance items we take care of ourselves, like replacing batteries in smoke/carbon monoxide detectors, replacing filters, testing sump pumps, backup generators, cleaning refrigerator coils, etc.
With our weekly inspections, we can catch and notify you of issues and take care of them before they become big problems.
We work with licensed and trusted professionals
We work with licensed and trusted professionals to handle maintenance issues like HVAC & boiler annual inspection, plumbing, wood resealing, caulking or grout, window washing, cleaning gutters, pest control, roof inspection, spa & pool maintenance, etc. We protect your home by meeting with service providers for any maintenance/repair services.
We Utilize the latest Technology
The latest software and technology allows us to provide our customers with assurance of exceptional care of their home. Our software allows us to track details and photos when we inspect the condition of your home and send updates and notifications to owners in user-friendly format.
Vehicle Maintenance
For your convenience, we can service, register, clean and maintain your vehicles year round. If you are gone for extended periods, we can charge the batteries or drive the vehicle briefly to keep everything in working order. We can also drop off the vehicle at the airport for your arrival or we can pick you up or drop you off at the airport to save you time and provide the convenience and service you need.
Housecleaning, Landscape and Spa Maintenance
We can oversee your service providers or contract with our service providers to ensure your home is spotless and ready for your arrival. From annual deep cleanings to gutter cleaning to snow removal, we've got you covered. For those homes with pools or spas, we will oversee maintenance to insure proper temperature, water quality, and function.
Additional Services
Our goal is to do whatever we can to make long-distance home ownership easier and less stressful. For your convenience, we can provide any of the following:
Mail and/or package pickup
Food and household items purchased and stocked prior to your arrival (see more details below)
Bill payment on your behalf
Storm preparation
Home Inventory
Contact us to learn more and create a custom home management plan for your home.
Convenience & Service for our property owners
Your time is valuable and to make the most of your vacation time, allow us to take care of the details. Professional, reliable and detail oriented, we aim to please.
Let Us Make the Arrangements
With world-class mountains, dining, and entertainment within minutes, the opportunities for your fun and enjoyment are endless. Let us save you time by making the arrangements for your next adventure or night out - the sky is the limit.
Restaurant Reservations
Alpine Ski rentals & lift tickets
Bike servicing, rentals, guides or instructors
Caterers and private chefs
Transportation Services
Fly Fishing
Snowmobiling or ATV rental
Olympic Park
Snow Tubing
Concerts or movies
Wolf Creek Ranch Services & Amenities
Snow shoe, paddle board, or canoe rental
Grocery & Restaurant Delivery
Grocery
We handle all kinds of grocery delivery services including organic, fresh meats and produce, vegan, alcoholic beverages, and more - delivered right to your home.
48-Hour Advance Order Submission
You can specify grocery stores like Whole Foods, Smiths, or Natural Grocers, in Park City, Heber, or Kamas.
For your convenience, you can choose the easiest way to submit your order:
use this printable/editable form - email or text to submit
simply write your list. Include: date needed, store, brands, units, and any specifics. Then text us a photo of it.
At your request, we can put groceries away prior to your arrival.
For your convenience, we can order, pick up and deliver your food order from ANY restaurants up to 25 miles away.
24-hour advance noticed required
Woodland Biscuit Company
Summit Inn Pizza
Kamas Chevron Homemade Donuts
Gateway Grill